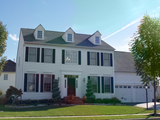 Open houses offer a unique opportunity to both buyers and sellers.
For buyers they represent the opporunity to walk in an see a home that may have always caught your eye and give you the chance to see if you would like to buy the property.
For sellers it gives you the opportunity to open up your home on a personal level, after all it is fine having a buyer see your property on the internet or on a listing sheet, but actually letting them come and see the home in a different atmosphere to a standard showing is a great chance to market all your home has.
The Raines Group has a full portfolio of open houses at certain times. There is a dedicated webpage which lists up coming open houses.
You can access the page by clicking on this link.
The next open houses this month are as follows:
OPEN HOUSE: Sunday, June 29, 2:00 – 4:00. 7058 Maynard Place. This lovely home features 4 bedrooms, 2.5 bathrooms, and approx 3,074 sq ft of living space. You'll love the open floor plan which includes a 2-story entry, a private den with French doors, and both formal living and dining rooms. This floor plan uses the open kitchen, eating space, and family room concept to seamlessly unite the most popular rooms in the home. Listing Price: $340,000
OPEN HOUSE: Sunday, June 29, 2:00 – 4:00. 7476 Fenway Road, New Albany. This expansive brick home boasts 5 bedrooms, 4.5 bathrooms, and is located in the New Albany Country Club community. From top to bottom, you'll find quality craftsmanship and attention to detail. This home has been impeccably maintained and is ready to be yours! Listing Price: $999,000 – See our blog post about this great property!
If you have any questions or would like to have someone help you on your search for a home in the area then please contact the Raines Group today.