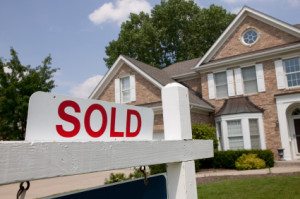 Frankly, it's hard not to feel encouraged and optimistic about the real estate market these days.
Everywhere you look, positive real estate trends are popping up, further emphasizing that the worst days of the economic recession are in the rear view mirror now.
And here's another recent nugget of good news: Home prices all across the country (including in New Albany) increased 11.1 percent in March 2014 when compared to the same time last year. And that's including distressed sales.
More Relevant Data for US Home Sellers
According to the latest published data, the 11 percent home price increase in March represents 25 months of consecutive year-over-year increases in national home prices.
That's incredible. That means that the housing market has been in the process of recovering for more than two years.
Here's what else you should know about recent activity on the real estate market:
Between February and March, national home prices (including distressed sales) increased 1.4 percent.
When you exclude distressed sales, national home prices increased 9.5 percent from March 2013 to March 2014.
And month-to-month (from February to March), home prices increased 0.9 percent when you excluded distressed sales.
Experts say that when they included distressed sales, home prices were still 16 percent below peak levels. When you exclude distressed sales, prices were down 11.6 percent from the peak.
Experts say that there continues to be an imbalance of home buyers and sellers. Specifically, there are more interested home buyers than there are available homes.
This will continue to drive up home prices, they say.
Recent Real Estate Trends in New Albany
Here's the most recent data that specifically applies to the New Albany, Ohio real estate market:
Currently there are 179 homes for sale on the market as well as 51 in some stage of the foreclosure process.
Between February and May, the median sales price for New Albany homes was $308,000 based on 56 home sales.
When compared to the same period last year, the median home sales price increased 2.6 percent, or $7,800.
And the number of home sales decreased 37.8 percent.
Also between February and May 2014, the average price per square foot for New Albany homes was $126, up 6.8 percent from the same period last year.
We're Ready to Help With Your Next New Albany Real Estate Need!
For a helpful interpretation of how national real estate activity may be affecting the local housing market in general or you specifically as a home buyer or seller, please make sure to contact us at The Raines Group. 
We would love to assist you by offering expert advice and easy-to-use resources!
Until next time,
The Raines Group