November is Military Family Appreciation Month—a time when America honors and recognizes those unique sacrifices and challenges family members make in support of their loved ones in uniform. One benefit the government offers to our citizens in uniform are Veterans Affairs Loans.
Everything you need to know about VA loans.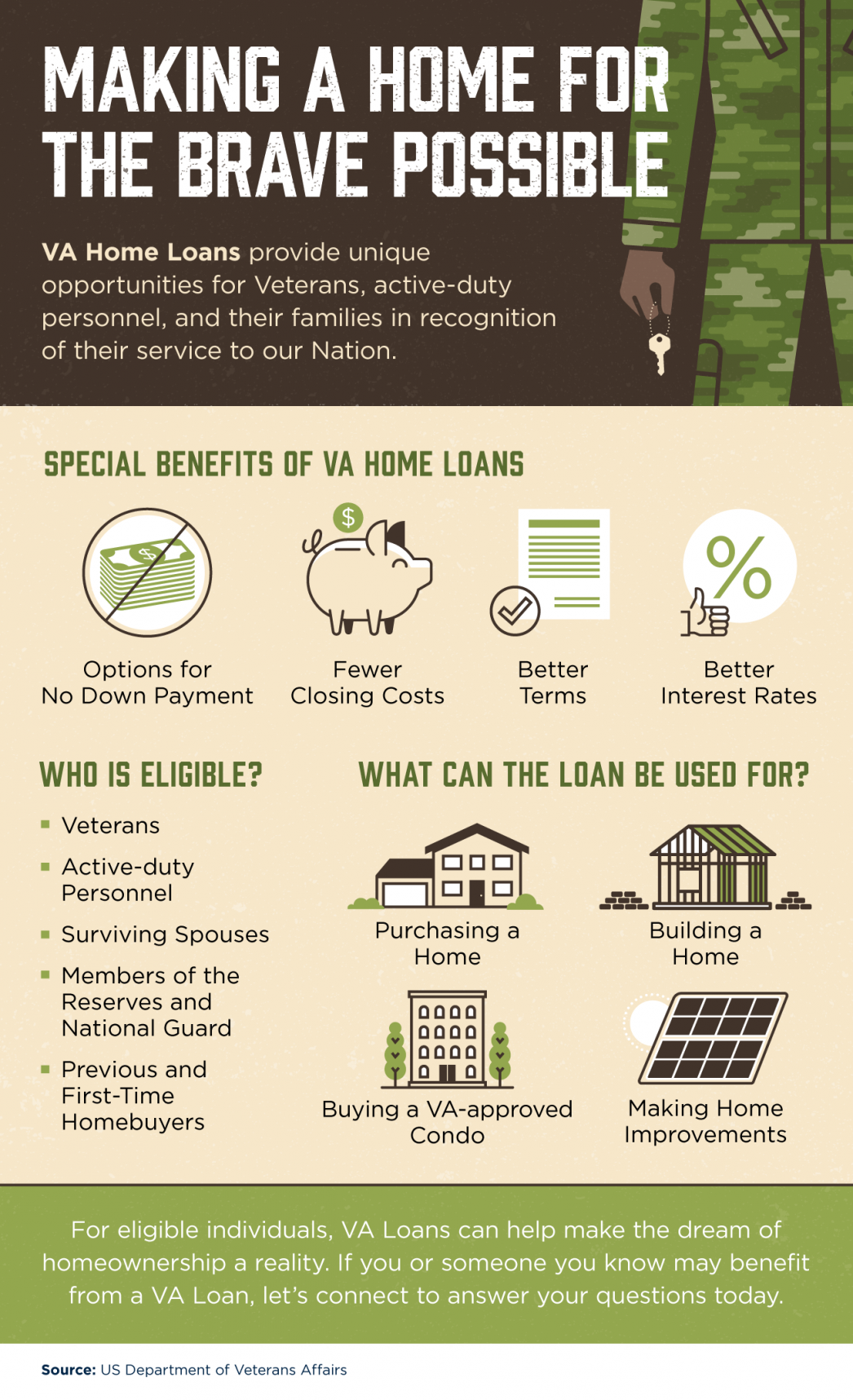 Some Highlights
VA Home Loans provide unique opportunities for Veterans, active-duty personnel, and their families in recognition of their service to our Nation.
For eligible individuals, options associated with VA Loans can help make the dream of homeownership a reality.
If you or someone you know may benefit from a VA Loan, let's connect to answer your questions today.
The Raines Group Difference
You deserve an entire team working toward your purchase.
At the Raines Group, our approach includes our Leadership, Client Service
Managers, and additional team members (from our sales staff to our front
desk concierge) working for your benefit.